Satic's Power Perfect Box is its flagship Energy Management System product for filtering and conditioning your power to provide clean energy to your home or business. As a wire-in solution at the electrical distribution panel, it provides robust surge protection, voltage regulation, line conditioning, EMF reduction, harmonics reduction, energy savings through reduced energy consumption and equipment longevity due to cleaner, more efficient power.

​​
Click                            to explain the basic elements of electricity and electrical circuits
such as current, voltage, harmonics and power factor.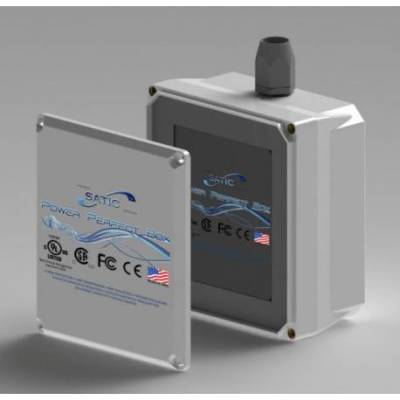 Is appropriate for homes or businesses that consume between 500 and 1000 kWh per month, for example; an appartment.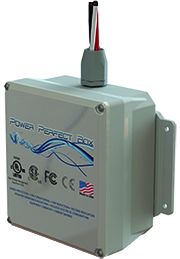 THE HEAVY DUTY PERFECT POWER BOX
The Heavy Duty version is for homes or businesses that consume 1000 kWh or greater per month, or that have a second A/C unit, hot tub, or larger electrical consumtion.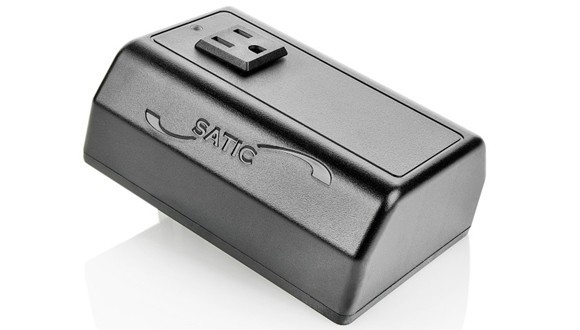 Modern electronics like computers, big screen TVs and compact fluorescent lighting all introduce harmonics and electromagnetic frequency (EMF) radiation into the electrical circuits in our homes.  The result of these harmonics is commonly known as "dirty power" and results in inefficiencies and electrical spikes that are potentially damaging to sensitive electronics.  These harmonics are also a significant contributor to high EMF radiation levels.
Easy Installation
A licensed electrition can quickly and easily mount and connect the Power Perfect Box to the distribution panel in less than 30 minutes. The illustration below shows how simple the ready-to-install package is wired into the panel. All that is needed is a dedicated duel 15-amp breaker to connect to.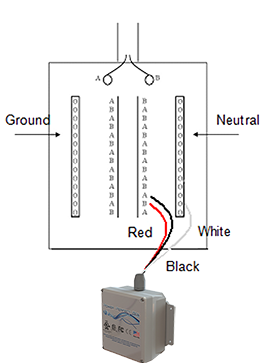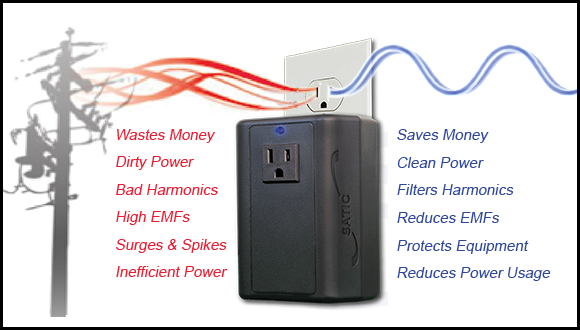 K2 Energy Management is a subsidiary of CSTL Enterprises, LLC
Copyright © 2017 K2 Energy Management